Mercury Shaver Centre Braun "Flat-Rate" Service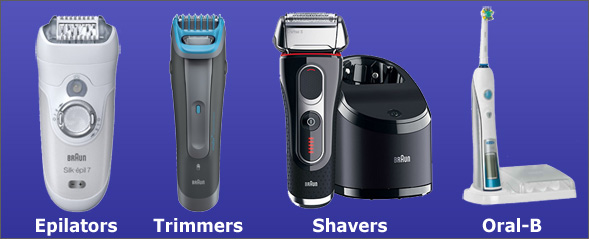 Please follow these instructions:
Print this form Repair form
Fill out form and securely box shaver
Ship package to:
Mercury Shaver Centre
1331 Warden Ave. #8
Scarborough, Ontario M1R 5A8
---
The "Flat-Rate" charge covers spare parts and labour
Replacement heads, foil and blades are not included in the flat rate.
They need be purchased separately
Unless parts are on back-order we complete the service
within 2 working days
90 day warranty on service performed
We will clean and lubricate your shaver
We provide free estimates for units that have been damaged,
and are not covered by flat-rate
"Out of Warranty" Repair Pricing
Please add $8.95 shipping charge for Canada Post shipping.
Dropped or otherwise damaged shavers are not covered by the flat rate
(Ontario residents add 13% HST, other Provinces applicable taxes

Rechargeable Shavers


$69.95

Rechargeable Epilators


$49.95

Cord Only Epilators


$34.95

If your shaver is not performing properly, it may need to be repaired.
A slow running motor, or a "no power" situation may indicate a battery problem.
Having to push hard to get a close shave probably indicates that you require
a new foil and blades. If you are not completely sure which problem your razor
is experiencing our service technician would be pleased to assist you.